This begins the final Shabbat of 5781. By this time next week, God will have sustained and enabled us to reach the year 5782! What a blessing to walk this journey with Yeshua, The Messiah, minute by minute and year by year.
I am excited about what Almighty God is doing in these last days! He has brought our Jewish people back to the land of Israel. He is saving both Jews and Gentiles, and raising up the next generations of Yeshua-followers.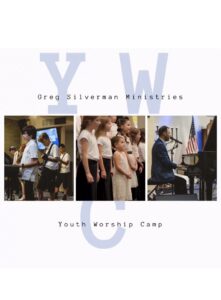 There is something that is big in my heart during this season. May I share it with you? God is using teens and children as young worship leaders in our communities. The other week, we partnered together with Congregation Beth Sar Shalom Tucson, and I led Youth Worship Camp together with an amazing team of parents and adult leaders.
This Youth Worship Camp was a place where about twenty teens and children met on Tuesday-Friday mornings. There were Bible studies on worship, worship leader and music coaching and training, choir singing,instrument playing, games, and crafts. This was all provided free to the kids and their families.
During this time we prayed together with these youth and watched them flourish through singing and music making. Then, on the Shabbat ser
vice of that week, these kids served together with me as the youth worship team. HalleluYah!
Afterwards, one grandmother shared, "The children and youth didn't just learn songs, they learned battle cries. The Holy Spirit moved as the children
and youth led worship. Dr. Greg Silverman is an anointed music leader, like Nehemiah rebuilding Jerusalem. I can see G_d is using Dr. Silverman to rebuild the body through worship." One of the 9 year old girls shared, "It was the best VBS ever!" Praise God!