Store
RECENTLY RELEASED "NEW THING" SINGLE
Available to purchase on Apple Music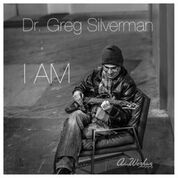 I AM (album)

Click to purchase on:

Purchase CD:
Released in 2017, this full length album was a collaborative effort of Dr. Greg and Rosa Silverman.  In addition to Dr. Greg on vocals, there are also special appearances by Paul Wilbur, Joshua Aaron, and Rosa Silverman.  Produced by Dan Needham, the songs combine the most up to date EDM, Gospel, and Latin sounds with influence from ancient Hebrew liturgies. This album includes popular songs, El Elyon and Avinu Malkeinu.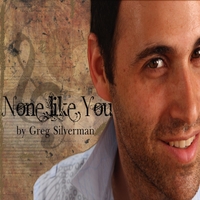 None Like You (single)

Click to purchase on:


Released in 2010, one of Dr. Greg's most popular congregational songs.  The words are based on the story of King David during the end of his life when he realized that God would be using his very own son, Solomon, to build the Temple unto the LORD.  Produced and released in 2010.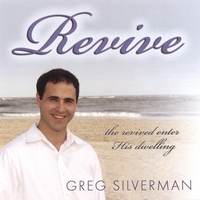 Revive (album)

Click to purchase on:

Purchase CD:
"The Revived Enter His Dwelling."  That is the Revival Plan. This album, released in 2007, takes you on a journey closer and closer into the Light of His Presence.  Revive has a great mix of original Jewish & Gospel sounds.  The songs are purposely selected and arranged to tell the story of how God revives us so that we can enter into the most intimate places in Him.  You'll be glad you took a listen to this!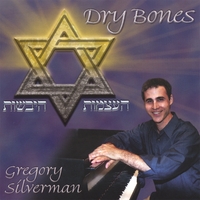 Dry Bones (album)

Click to purchase on:


Purchase CD:
Dry Bones is Dr. Greg Silverman's first full-length Messianic Jewish release.  As Dr. Greg uses his powerful voice to sing God's unaltered Word, you will experience strong sounds of healing, salvation, and great joy.  With its amazing combination of musical styles encompassing Traditional Jewish, Gospel, Musical Theater, and even Jazz, this is an album that you will definitely want to hear!


Messianic Jewish Orthodoxy
The Essence of Our Faith, History & Best Practice