Shalom!
Happy Blessed Sukkot!  I hope you have had a joyous holiday.  This evening at sundown concludes the last and greatest day of the Feast of Sukkot, Hoshana Rabba ("Great Salvation").  John 7:37-38 from the Tree of Life (TLV) translation reads, On the last and greatest day of the Feast, Yeshua stood up and cried out loudly, "If anyone is thirsty, let him come to Me and drink. Whoever believes in Me, as the Scripture says, 'out of his innermost being will flow rivers of living water.'"
For the previous seven days the priests had been pouring jugs and jugs of water to wash away the blood from the sacrifices.  On this eighth day, Yeshua stood and boldly declared to be the source of living water.  In John chapter 4 we read how Yeshua offered living water to the woman at the well.  This year, as we end the Feast of Sukkot, I pray you drink deeply from the water Yeshua offers and that it becomes a fountain springing up in you to eternal life.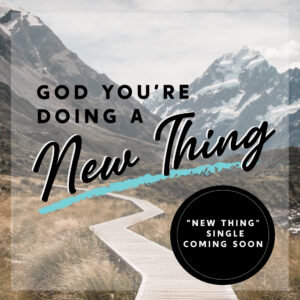 There are a great many new things happening in Silverman Ministries already in this new year of 5781.  And speaking of new things…
---
"New Thing" Single Releasing Soon!
I am excited to share I will be releasing another new single, "New Things" in November 2020.  Two summers ago, I was going through a painful season in my personal life.  God gave me this song of encouragement right after attending the Messiah Conference.  The chorus from "New Things" is based on the text from Isaiah 43:18-19. God, You are doing a new thing in my life. You are doing a new thing in our lives. HalleluYah! You can click here to read more in my blog, "The Story Behind New Thing Single – Coming Soon!
---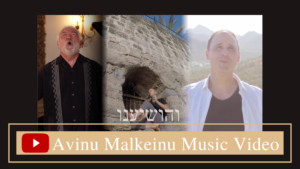 Avinu Malkeinu Music Video on GodTV
God provided an opportunity for the Avinu Malkeinu music video to air on GodTV in UK/Europe, Africa, Asia and Australia channels beginning Oct.4th.  It is marvelous that during the feast when we celebrate Yeshua being a Light to the Nations our ministry was able to reach the nations through this video.  Hallelujah!  You can watch it by clicking the image.
Thank you for your continued prayers, support and partnership with Silverman Ministires. May the LORD bless you and your family today and this new year of 5781.