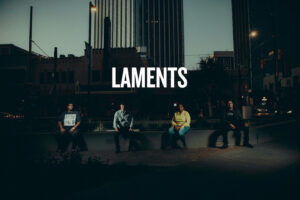 CITY PSALMS is a movement of artists to create Jesus-centered music and art for Tucson. Their mission is to cast a fresh vision of Jesus through music and creative collaboration so everyone in our community can see that His good news is great news for them and for our entire city.We were created to spur followers of Jesus in Tucson toward greater prayer, unity, and service. Modeling a spirit of unity itself, City Psalms is a collective of songwriters, worship leaders, storytellers, and artists from different churches across

town. By seeking the character of God's heart for the city, we want to inspire collaborative action among churches in serving and blessing the community. To learn more and stay up to date on the latest news about CITY PSALMS, subscribe to their YouTube Channel.
Their latest album is Laments and the first single, "Set Right", released on March 14. To listen, click here.
Future Release Dates

​April 20 — Do You See
May 28 — Your Love
July 2 — Show Us How
August 3 — Restore
September 6 — Full Album