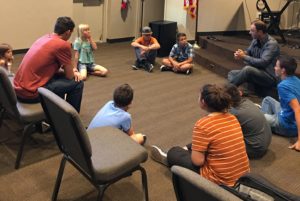 Over the last 10 months, I have been leading a Youth Worship Training program here in Tucson, Arizona.  Youth Worship Training is a local weekly class that Silverman Ministries provides to teens and children.  Each week, the youth improve their singing and instrument playing skills, grow as worship leaders, and study God's Word about worship.
On October 6th, I had the opportunity to lead worship with these young people at Desert Hope, Tucson.  It was a joy to worship Yeshua, Jesus, together with them as well as the congregation. Afterwards, a youth shared  with me that it was his first time ever playing in a congregation. His comment reminded me of something that God has been doing in and through my ministry.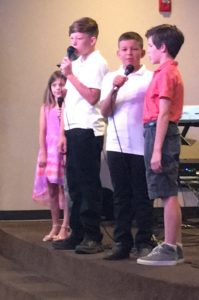 Through the years, I keep finding myself starting youth worship bands and youth choirs. When I lived in New York City, I led a teen Gospel choir and a children's choir in Greenwich Village.  At Congregation Beth Yeshua in Philadelphia I found myself leading the Selah and Call To Praise youth worship teams.  A number of those young people went on to serve in Messianic worship leadership and still serve presently.  At the Messiah Conferences, God gave me special grace to bring a number of youth up onto the main stage for the first time.  And now, here in Tucson, I got to be part of a boy's first experiences leading worship just the other week.
I used to feel that it was sort of coincidental every time I went to a new congregation or city, that God used me to raise up young worship leaders and musicians.  However now I'm guessing it's less of a "coincidence" and more of a calling. A calling is something God tends to do in and through our  lives over and over again regardless of the city or season, so God can  get maximum glory out of our lives as we serve Him.
Thank You, Father, for using me to help teens and children grow in the area of worship leadership.  What a joy to help the next generations lead people into God's Presence through worship music.